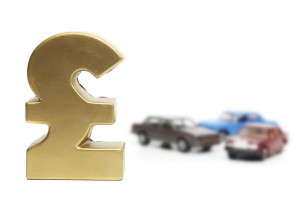 CAR retailers could drive more customers to their showrooms if car finance options were better presented on their websites.
That's the message from Auto Trader, whose experts have recently looked at online buying behaviour, the proportion of cars bought on finance and the number of dealers currently displaying finance offers online.
Paul Harrison, Auto Trader's head of motor finance, explained: 'The upsurge in PCP agreements in both the new and used car finance markets is making the list price of cars increasingly irrelevant.

'With 77 per cent of consumer new cars and around 25 per cent of consumer used cars currently sold on dealer finance, monthly payments have become the benchmark information for consumers on affordability.
'Yet we also know from Auto Trader research that only 15 per cent of dealer websites currently present finance options, albeit 45 per cent say they intend to do so. Given how consumer behaviour is changing – and the tendency of buyers to make all their big decisions while researching online – open and transparent information on car finance will offer dealers a real competitive advantage and ensure consumers properly consider dealer finance versus alternative sources.'
Auto Trader buyer behaviour research underlines this message. Latest data shows that 86 per cent of consumers carry out their research after 6pm when showroom doors are closed.
More than half of buyers arrive on a forecourt without making any prior contact with a dealer, having researched all parts of the deal online with 92 per cent of consumers having already decided their payment method before reaching the showroom.

MORE: Mitsubishi dealership strikes up winning partnership with cricket club
MORE: OK, Pamela Anderson was hot, but Escort Cosworth was hotter
MORE: The Car Finance Company boss wins top entrepreneur award
On SuperUnleaded.com: Biker survives head-on crash with truck, GoPro captures everything