THIS year's Frankfurt Motor Show has returned a bumper crop of innovative new releases.
We've seen F1-engined hypercars, rear-wheel-drive Audis and retro-designed electrics all displayed under one roof. Picking favourites is a tough job, but we've taken 10 of our top vehicles from this year's show and put them together.
Mercedes-AMG Project One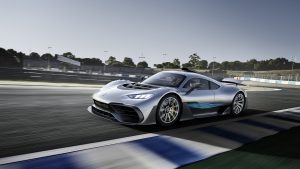 If you're worried electric or hybrid cars will be boring, think again! This is the Mercedes-AMG Project One which features the same drivetrain used as that used in the firm's Formula 1 cars.

It produces 992bhp, has a top speed of 217mph and can hit 124mph in just six seconds.
Four electric motors give the plug-in hypercar four-wheel drive and an electric range of 16 miles. However, much like the Porsche 918 and McLaren P1 that went before it, most of the electric power will be used to boost performance. All this comes at a price – £2 million at current exchange rates – but don't rush for your cheque book too soon – they're sold out already.
Audi R8 RWS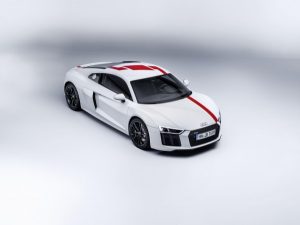 Since the Audi R8 was introduced back in 2007, the supercar has seen many versions: V8, V10, convertible Spyders, track-focused variants and even a second generation. One has been absent, though – a rear-wheel-drive version. Well, until now, anyway.
Introducing the R8 RWS. It still features the current car's 5.2-litre V10 engine, producing 533bhp and 540Nm of torque, but all of that power is now sent to the rear wheels. As a result, 0-60mph comes in 3.5 seconds and a top speed of 198mph is claimed.

Only 999 will be built, so if you want one, act fast.
Mercedes EQA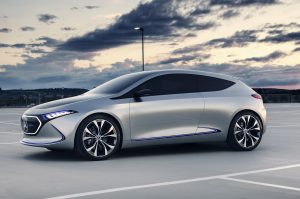 The EQA Concept signals the start of Mercedes' electric car onslaught and will be one of 10 electric cars the maker plans to have on sale by 2022.
The EQA is predicted to be the biggest seller in the Mercedes EQ electric line-up, with an expected price tag of less than £36,000 when it goes on sale in 2020.
The EQA will have a range of around 250 miles, and will produce more than 268bhp and 500Nm of torque.
Honda Urban EV Concept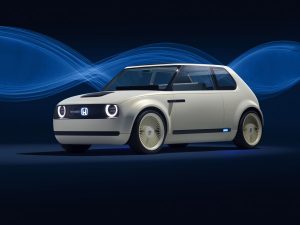 This funky little number is Honda's vision of inner-city electric mobility. What makes it stand out is that compared with most EV concepts it's relatively understated.
Enthusiasts of Japanese cars will see hints of the original Civic hatchback and other small Hondas of the past.
Some features, such as the ability to share energy with the grid to reduce home energy costs or even earn money, are more viable than others – wing mirrors being replaced by cameras and screens is likely some way off reality. The concept previews a production model slated for release in 2019.
Smart Vision EQ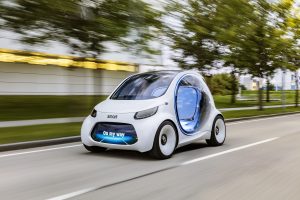 The tiny Smart car has become a staple commuter choice in clogged up cities thanks to its compact dimensions and brilliant turning circle. Now commuters of the future will be able to look forward to a fully autonomous option with zero emissions if Smart gives its Vision EQ concept the green light.
The German manufacturer says that by 2030, most members of the public will share ownership of cars, like this concept car, rather than own them and is heavily investing in its Car2Go programme to cater for the demand.
Porsche 911 Touring Package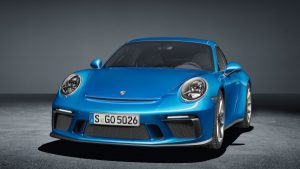 Porsche's 911 GT3 Touring Package blends supercar performance with effortlessly discreet styling. It does away with the large fixed wing of the standard GT3, but retains the base car's naturally-aspirated 4.0-litre engine. It'll take just under four seconds to hit 60mph, and will keep pulling all the way to 196mph. It also costs the same as the GT3 – £111,802 before options.
The key appeal of the Touring Package is that it makes the GT3 look similar to a regular Carrera – and that's something that manufacturers don't tend to do. Of course, those who like a little bit of flamboyance won't see much appeal in the low-key Touring Package, but those who like going under the radar – very quickly, we might add – will no doubt love it.
Land Rover Discovery SVX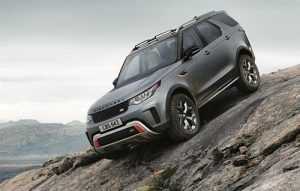 The Discovery SVX is the latest product to come out of Special Vehicle Operations – Jaguar Land Rover's in-house skunkworks. The hardcore 4×4 uses a 5.0-litre supercharged V8 that develops 518bhp and 625Nm of torque, and its underpinnings have also been fettled in order to improve its off-road abilities. The SVX's ground clearance has been jacked up and a trick version of Land Rover's Terrain Response 2 system has also been installed. As if this wasn't enough, a heavy-duty winch has also been fitted at the rear of the vehicle to help with tricky descents down steep hillsides.
BMW i Vision Dynamics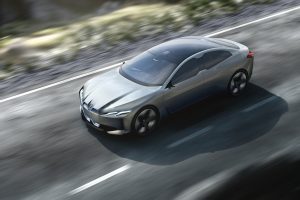 BMW has released an electric saloon concept which previews a forthcoming i5 saloon – that will slot neatly between the i3 hatch and i8 sports car.
The i Vision Dynamics is a four-door Gran Coupe concept which BMW claims has a range of 373 miles, a top speed of over 120mph and a 0-60mph time of 3.8 seconds. By 2025, the German manufacturer will have electrified 25 models in its range, 12 of these being fully electric. The i5 is expected to reach showrooms by 2021.
Mini Electric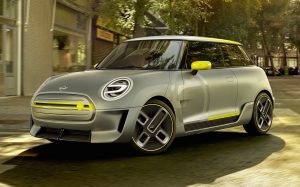 Built in Britain and guaranteeing 4,500 jobs at the firm's Oxford plant, the Mini Electric is the BMW Group's big gamble on an emissions-free future. So far, few details of the technical specification of the Mini have been released, but expect it to share much of the technology from the BMW i3. That car has around 180 miles of range. While the details may be sketchy, the design you see here is likely to be very close to the production model that's slated to arrive in 2019.
Volkswagen ID Crozz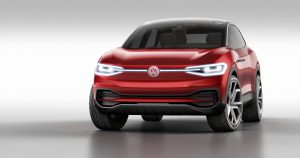 Ignore the ridiculous name, this is Volkswagen's crossover electric car concept that's set to spearhead the maker's foray into EVs. Called the ID Crozz, the high-riding SUV style car will be just one of 23 all-electric vehicles arriving from the VW Group by 2025 as it invests £5.4bn in alternatively-fuelled cars. This concept produces 302bhp and is claimed to have a range of 311 miles. Scheduled to arrive in 2020, it can be charged to 80 per cent in 30 minutes using a fast charger.
MORE: 'Exceptional driving enjoyment' from Renault's new Megane RS
MORE: Proceed grabs the limelight for Kia in Frankfurt
MORE: Mercedes-AMG brings Formula One technology to the road
On SuperUnleaded.com: Would you rather? Cheap cars versus iPhone X edition