KIA HAS unveiled an electric Niro SUV and promises it'll have a range of 238 miles when it arrives early in 2019.
Currently dubbed a 'concept', the car showcases the brand's new electric vehicle technology and spearheads a charge by the Korean manufacturer to bring a whole range of electrified cars to the roads.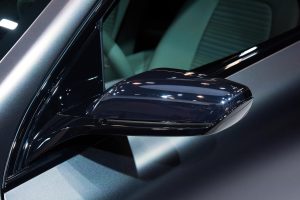 At the CES Show in Las Vegas, Kia said it will offer 16 electrified vehicles – including hybrids, EV and fuel cell EVs – by 2025. An executive also let slip that the refreshed Sportage, due to arrive in the summer, will be the first to offer a hybrid option.

Although billed as a concept, the Niro EV will be launched to the press later this year and go on sale in early 2019. It is fitted with a 201bhp electric powertrain, with power coming from a 64kWh lithium-polymer battery pack.
The range of 238 miles could also be extended to 300 miles, hinted execs. The new Nissan Leaf, by comparison, has a range of 235 miles.
The Niro show car is fitted with an Active Pedestrian Warning System which alerts drivers to pedestrians or cyclists crossing in front of the car.
While the looks on the outside are a departure from the existing Niro, much is likely to make it across to the production car. Inside, though, some of the clever tech might not get the green light.

A Human Machine Interface for the infotainment and heating lets drivers control it by swiping a touchpad area on the steering wheel, while the car can understand voice recognition and, if it doesn't identify the driver, can shut down key functions.
Kia executives also hinted at a new, longer-range electric Soul arriving soon, and said the next Cee'd – due in the summer – will have hybrid and electric options, as will the baby Stonic.
A spokesman for Kia UK said: 'Kia is aiming to be a leader in electric vehicle technology and will have 16 electrified models in the range by 2025, many of which will be arriving very soon indeed.'
Kia also showcased a world-first in-vehicle 5G connection at the show with a real-time connection between Las Vegas and the firm's head office in Seoul, South Korea. The connection enables users to stream data-heavy content to the car's infotainment system and is likely to be rolled out on future models.
MORE: Special Kia dealer concept could come to the UK
MORE: Kia voted Manufacturer of the Year for a SECOND time at Car Dealer Power
MORE: Stonic could be the car to take Kia over 100k sales a year in UK
On WorkshopMagazine.co.uk: Well done, Ross! Jennings Kia technician achieves top status