Braverman sets out Rwanda plan solution as she calls for end to 'self-deception'
Sacked home secretary Suella Braverman has called for an 'end to self-deception' in government about its Rwanda plan as she laid out her five tests to ensure deportation flights can take off.
Mrs Braverman, who was dismissed during a reshuffle this week, said the Prime Minister's proposals to overcome the Supreme Court's verdict that the Rwanda policy is unlawful is unlikely to succeed in removing asylum seekers before the next election.
She predicted that Rishi Sunak's two-part plan would likely get bogged down in both domestic and European courts as she proposed introducing legislation that 'excludes all avenues of legal challenge'.

Energy bills forecast to rise for millions of families from start of January
Millions of families will see their energy bills rise again from the beginning of January, a new forecast has warned.
Industry regulator Ofgem is expected to announce next Thursday that the energy price cap will be increased to 28.94p per unit of electricity and 7.42p per unit of gas from the start of next year.
It means that the typical household's bill will rise from £1,834 per year to £1,931, according to experts at consultancy Cornwall Insight.

We have released our final price cap forecast for January -March 24, forecasting a 5% rise in bills.

We are predicting a typical household will pay: £1,931 p/a

Read more on our predictions below: https://t.co/n9KppW1wPf

— Cornwall Insight (@CornwallInsight) November 16, 2023
Alfa Romeo's new special editions celebrate Italian culture
Alfa Romeo has announced a new range-ride 'Tributo Italiano' special edition that looks to celebrate the firm's heritage and association with its home country.
The new special editions will only be available in the colours of the Italian flag – Alfa Red, Montreal Green and Banchise White. In addition, they feature a two-tone livery, courtesy of a contrasting black roof.
The Tributo Italiano special edition is available on Alfa Romeo's Giulia saloon, as well as the Tonale and Stelvio SUVs. On the latter two cars, the models feature a painted bodykit, with lower areas of the car painted to match the car, rather than in the usual black finish. There are also Italian flags on the door mirrors.
Take the Italian style on the road with Tributo Italiano, the first global special series including every model in the #AlfaRomeo range. #AlfaRomeoGiulia #GiuliaTributoItaliano #AlfaRomeoStelvio #StelvioTributoItaliano #AlfaRomeoTonale #TonaleTributoItaliano pic.twitter.com/Uz5aMnI5AQ

— Alfa Romeo (@alfa_romeo) November 16, 2023
Starmer promises to make Britain a 'clean energy superpower'
Labour leader Sir Keir Starmer will travel to Aberdeen where he will pledge to make Britain a "clean energy superpower".
His trip comes after a bruising week for the Opposition leader,  having suffered a major rebellion over his decision not to back a ceasefire in the war in Gaza.
While in Scotland on Friday, Sir Keir will meet energy industry bosses and confirm that key North Sea industries will be eligible for the British Jobs Bonus – estimated to create 29,000 UK jobs by 2050 by rewarding clean energy developers.
Thursday's Car Dealer headlines you might have missed
Shares fall in London amid poor showing from oil and gas giants
Shares in London fell again on Thursday as the FTSE 100 fell behind its counterparts in Europe and the US.
A poor performance from the oil and gas sector helped pull down the index. The FTSE 100 fell 75.94 points, or 1.01 per cent to end the day at 7410.97.
At the end of the day in Europe Frankfurt's Dax index rose 0.24 per cent, while the Cac 40 in Paris had closed down 0.57 per cent.
Leaving ECHR is 'off the table' with Cameron as Foreign Secretary, Osborne says
David Cameron's former chancellor has said leaving the European Convention on Human Rights (ECHR) is 'off the table' with the former prime minister serving as Foreign Secretary.
George Osborne suggested the nuclear option of withdrawing from the international treaty would be too 'extreme' for Lord Cameron, despite frustrations in government after the Supreme Court ruled its Rwanda scheme unlawful.
The new Foreign Secretary flirted with the prospect of leaving the ECHR as prime minister in 2015 but never took steps to do so, opting to hold the Brexit referendum a year later which effectively ended his pro-Remain administration.
Duke of Sussex's former Audi RS6 up for sale
An Audi RS6 that was first used by Duke of Sussex as his personal car is currently up for sale.
The 2017 Audi RS6 was delivered to Harry shortly after the car was registered, with the royal covering around 4,500 miles with the car during his 15-month ownership. He also had the car during the time of his marriage to Meghan Markle in May 2018, too.
Though likely leased by Audi to Harry, the Audi RS6 had a list price of £91,530 when new, including additional extras such as a Daytona Grey Pearl paint, Alcantara seats and carbon interior trim.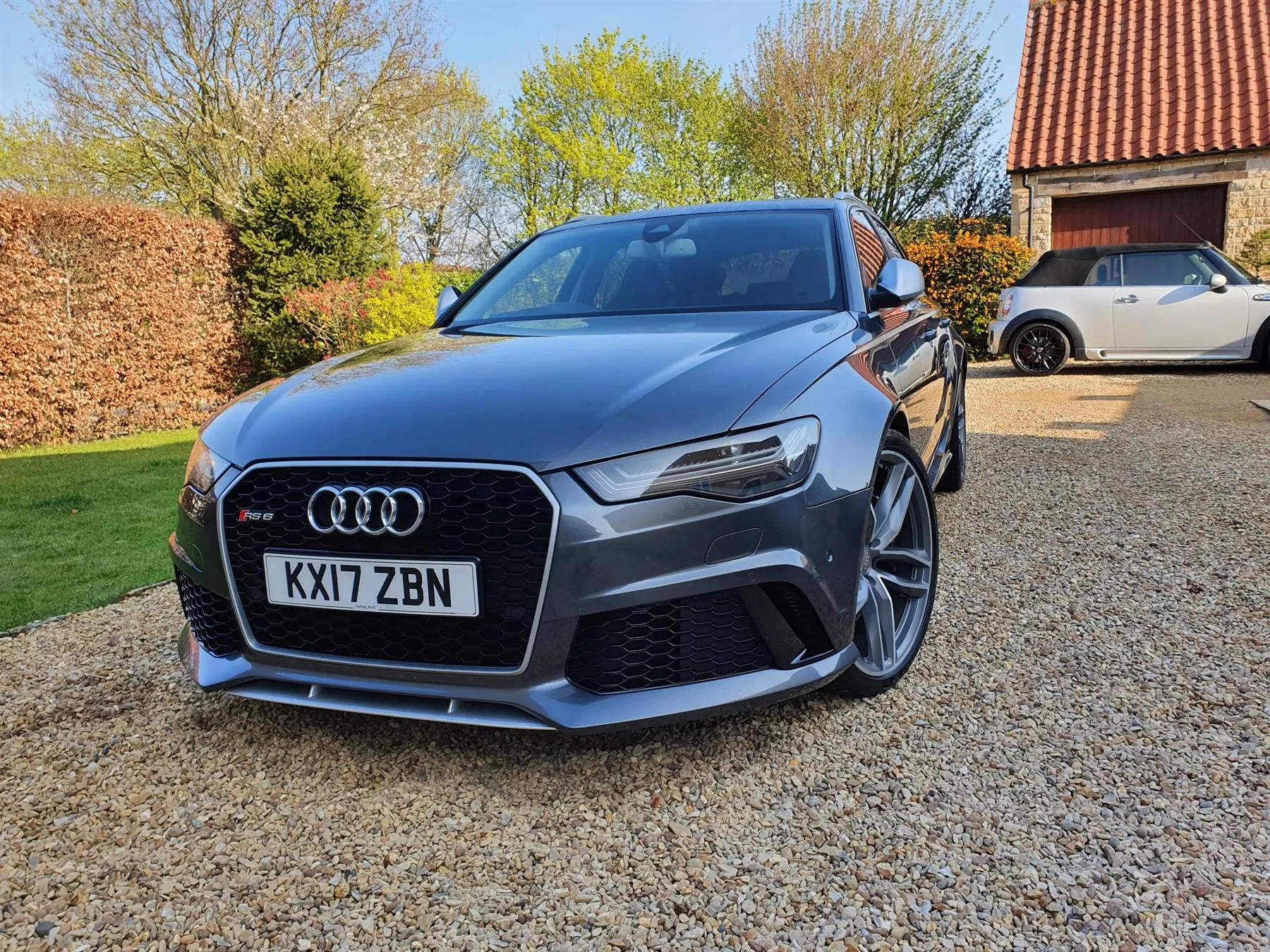 Weather outlook…
A chilly start with early mist and fog for Northern Ireland and Scotland today. A few showers in the west, otherwise largely dry and bright. The BBC reports it will be cloudy, wet and windy across the south-west by evening.
Clear spells in the north and east to start, but turning cloudy, wet and windy for all as a band of showery rain spreads in from the south-west overnight. It will be drier in Northern Ireland by dawn.
Spells of rain spreading in from the west through tomorrow. This will clear to leave most with patchy cloud and bright spells in the afternoon, with showers in the north and west. Milder, but windy.