WITH a new management team, new product and a clear vision of where it wants to be, SsangYong is a brand that's on the move.
Taking the helm is managing director Nick Laird, who's focused on putting the South Korean manufacturer in front of more customers with the help of the right dealers.
'We're a company that has great product and we need to get better known for that in the UK marketplace,' he explained. 'We see a great opportunity to grow the volume from where it is today and to have both profitable dealers and dealers who can have some fun in the process of selling the vehicles.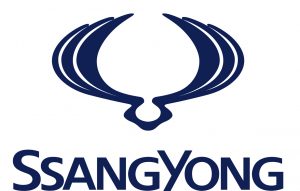 'What we're trying to do is grow the business with a very careful and strategic plan. We're not unrealistic with our objectives but we plan to grow with some fantastic new product.
'We want to transform what people think about the brand.'
Laird has only been with SsangYong for a few months but has a strong vision for growing sales and awareness here in the UK. Having started with Ford, he's worked in technology companies in and around the industry.
'I started my life at Ford, like many of the people who run car companies here in the UK today.

'The Ford training was absolutely superb – it gives a benchmark of how to analyse situations and how to be thoughtful about your response.
'I bring an analytical approach to the company, having started out with a degree in engineering.
'When I joined the company a few months ago, I realised I hadn't given the product enough credibility beforehand and it really surprised me how good the product was.
'I've driven every model in our range now and each one has really impressed me. It's made me reappraise what SsangYong stands for.
'If you have good product and you price it well, you have a good chance of success. Luckily, we have both of those things.'
There are three key planks to SsangYong's strategy, as Laird explained. Product, value for money, and having quality representation are at the forefront of his mind.
'Currently, we have 60 dealers in the UK, and 15 additional dealers that are service only. Our aim is to get to 80 dealers in the next two years.
'In terms of the brand, what we have is insufficient awareness. We're working on getting our products better known and also bringing new dealers on board in parts of the country where we don't have representation.'
There's a clear opportunity for dealers to work with a South Korean brand that's in its infancy in the UK.
Laird said: 'Clearly, what any dealer wants is the opportunity to make reasonable returns over a longer period of time. We're very happy that our top dealers are making almost two per cent return on sales.
'Most of our dealers make good profits per unit on the new vehicles they sell. Our challenge is to make opportunities for our dealers to sell more vehicles.
Quality and affordability
'We try to make ourselves an easy franchise to work with. We try to be quite pragmatic without tying dealers in knots and adding more costs into their businesses.
'We have some dealerships where we are the only franchise. Most of our dealer body have more than one franchise and we often work well where there are complementary franchises. We would love to take on more dealers who know how to sell 4x4s and pick-ups.'
This year, SsangYong has new Musso heading to dealerships. It's the latest product in a model offensive and a vehicle that has great quality but is also affordable and ticks all of the boxes for pick-up buyers.
'We see a huge opportunity with Musso. We see a huge step up compared with the old one and it's very competitive in its segment,' Laird explained. 'Therefore we hope it could be the vehicle to transform the company.
'We will have a really simple product line-up for Musso, focusing on simplicity and a lack of complication within the business as a whole.
'We will have a three- or four-model line-up, obviously with a basic, mid and high series. We want to keep optional combinations low by understanding what our customers want.'
Last year's success story was Tivoli, which paved the way for SsangYong to be recognised as a serious player for all car buyers rather than just those looking for a rural farm vehicle. However, for the board, it highlighted some key issues with how they present themselves.
'We got quite good traction on Tivoli and Tivoli XLV in our first-quarter sales reports.
'What we found, being a small manufacturer where awareness is key, is that the B-segment is incredibly competitive but when our dealers are out promoting our vehicles we get good traffic into showrooms. However, we found that last year that when we weren't being proactive, traffic fell away quite quickly.'
In other words, and as is the case with any young company, buyers need to be shown what its products are capable of.
Dealers who are willing to go the extra mile have really felt the benefit, and it's partners such as this that SsangYong is looking to find.
So if you're a proactive dealer who's ready to shout about SsangYong from the rooftops, maybe it's the brand for you!
Join the SsangYong dealer network! Go online to bit.ly/SYdealer, email [email protected] or call 01582 488192
MORE: Why it's a great time to share in SsangYong's success
MORE: We've got some great new cars – now we need some outstanding new dealers
MORE: SsangYong appoints two new Scottish dealers in Edinburgh and Aberdeenshire