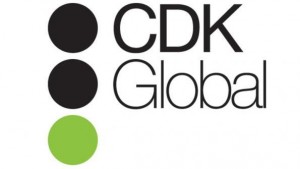 Volkswagen Group UK (VWG) and CDK Global, the world's largest provider of integrated IT and digital marketing to the automotive retail industry, have signed the largest ever DMS (dealer management system) dealer-supplier agreement ever seen in the UK.
Pilot sites will run the new CDK system from the end of this year to mid-2016, and following a successful pilot the rollout will then start to the Group's 700-plus UK dealerships.
The landmark partnership will see Volkswagen Group UK recommend CORE Drive, CDK Global's fully-integrated DMS, to every dealership across its Volkswagen Passenger Cars, Volkswagen Commercial Vehicles, Audi, Seat and Škoda dealer networks.

The long-term agreement comes after VWG reviewed its DMS provision and identified the need for greater flexibility within a universal software solution.
CDK's DMS allows bespoke customer intelligence to be utilised by individual brands across dealer networks, improving customer relations and enhancing longer-term loyalty.
Trevor Metcalfe, group network development director at VWG, said: 'We undertook a full strategic review to determine what our retail network requires in today's dynamic retail environment by involving expertise from eight of our major retailer partner-investors.
'Happy and loyal customers are at the core of all our UK brands. We are confident that CORE Drive will provide dealers with the insights and solutions they require to deliver a seamless customer experience, from both a sales and after-sales perspective.'

Neil Packham, vice-president and managing director for CDK Global's UK region, said: 'UK dealerships trust CDK Global to help them understand the unique requirements of every potential car buyer. Dealers are keen to collaborate with us as they know our innovative solutions fit and move with current industry needs.'
MORE: Dews Motor Group offering pioneering out-of-hours email support service
MORE: Ever wondered how the central feature at Goodwood is created?
MORE: Perrys starts work on new £7m dealership in Preston
MORE: Car Dealer Used Car Awards: Why they are THE awards ceremony of the year
On SuperUnleaded.com: Man Doesn't Like The Police, Jumps Up And Down On Their Car