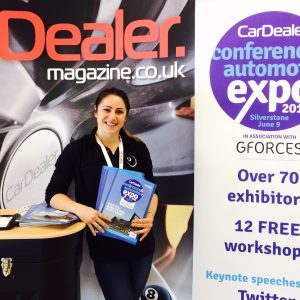 CAR Dealer's Emelye Dwyer is on the road again and heading to Manheim in Northampton for yet another stop on the #CDX15 Roadshow.
Those attending today's auction will be able to chat to her about all things Car Dealer.
There will be free copies of the latest magazine available and bundles of information about our upcoming Conference & Automotive Expo.

The auction kicks off at 2pm today and if you're there you can let us know by tweeting @CarDealerMag or sending us a message on Facebook.
We'd love to see your photos of the Car Dealer Roadshow in action, especially so we can check Emelye isn't snoozing on the job…
Tomorrow she'll be making her way to the auction house's site in Bruntingthorpe, Leicestershire, for yet another appearance! So make sure you do the same there.
MORE: Advice and guidance from the IGA at Car Dealer Conference & Automotive Expo

MORE: FREE legal advice from Lawgistics at Car Dealer Conference & Automotive Expo #CDX15
MORE: Crucial issue of data security will be in the spotlight at the Car Dealer Conference & Expo