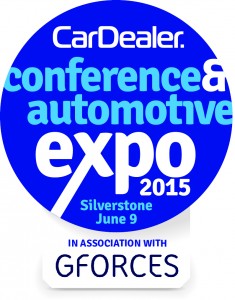 A LUCKY Mitsubishi dealer principal has scooped a new PlayStation 4 after entering a competition run by GForces at the Car Dealer Conference &  Expo.
Representatives from Mitsubishi dealerships nationwide attended the largest-ever motor trade show in the UK at Silverstone earlier this month.
The event was run in association with GForces, which unveiled a new piece of showroom technology called NetDirector Footfall – a system that tracks visits and monitors people's movements within a showroom via their wi-fi-enabled device, such as a smartphone.

You can read about it here.
Anyone who logged on to GForces' wi-fi network was entered into the draw, and out of more than 1,500 motor trade professionals who attended, Tony Denton, the dealer principal at Batchelors of Ripon Mitsubishi, was drawn out of the hat as the winner.
A delighted Tony said: 'I couldn't believe it when they told me I had won. I've never won anything in a competition before so this is great and my 16-year-old son Alex is very happy.
'I had a really good time at the conference. There were lots of interesting things to see and NetDirector Footfall was a fascinating tool to learn about. I'm already looking forward to next year's event.'

Tim Smith, group strategy director of GForces, one of the leading providers of internet software and services to the automotive industry, said: 'It gives us great pleasure to be sending the PlayStation 4 to Tony and hope he, or maybe his son, enjoys it.
'The Car Dealer Conference and Expo was an opportunity too good to miss for us to try out the NetDirector Footfall product and it was brilliant to prove the concept in action. We must extend a thanks to Tony and everyone else who took part.'
For a full report on the Conference & Expo, don't miss issue 89 of Car Dealer Magazine, out next month.
MORE: NFDA's Trusted Dealers teams up with Auto Trader
MORE: Renault and Dacia growth continues as new dealership opens in Wales
MORE: 77 per cent of motorists have never bought a car warranty
MORE: Blog: Five ways dealerships can drive more sales and leads
MORE: Positive May for UK car manufacturing, says SMMT
On superunleaded.com – Nissan Unveils Crazy 600bhp Juke R 2.0, We Want A Go