LONDON-based classic car dealer Hexagon has moved into its new flagship headquarters on Great North Road, Finchley, following a huge redevelopment.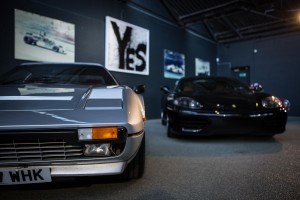 Called The Hexagon, the site can now house the finest examples of classic and modern classic vehicles with room for more than 50 cars; not to mention chairman Paul Michaels' collection of modern art.
The next phase in the redevelopment of the firm's headquarters is the opening of a new coffee shop, which is to be finished within the next eight weeks. Meanwhile, a restaurant headed up by a Michelin-starred chef and a design store will open later this year.

The aim of The Hexagon is to bring together classic cars and luxury lifestyle like no other location in London, with each element of the new showroom carefully chosen to represent the finest in its field.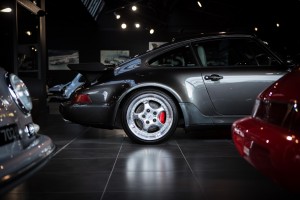 The Hexagon will be the flagship of the business, with the company's South Kensington mews showroom continuing to operate alongside it. With Hexagon as London's official Lotus dealer, both sites will offer the full range of new Lotus models.
Chairman Paul Michaels said: 'It's really pleasing to see the Hexagon take shape so quickly. The new showroom looks sensational. Within the next eight weeks the coffee bar will open, with the restaurant and a design store later in the year.
'The Hexagon will be a real destination and a true lifestyle experience, a place where you can enjoy the finest coffee, the finest food – and indulge your love of the finest cars too.'

MORE: Stoneacre opens new Aston Martin showroom in Newcastle
MORE: Sweet milestone reached as 1,000th delegate signs up for CDX16
MORE: Trade Plates News: World Car of the Year, Dyson's planned EV and VW recall
On SuperUnleaded.com: Jaguar Makes A Very Rare Car Just A Little Bit Less Rare… Again