THE ALL-NEW Peugeot 508 has been revealed, replacing the old saloon with a five-door 'fastback' version.
In a segment that's struggling against the popularity of SUVs, the 508 hopes to tempt buyers with coupe-like styling and five-door practicality. The 487-litre boot is slightly bigger than the old model but considerably less than some rivals' offerings, such as the 586 litres available in the boot of a Volkswagen Passat.
On the outside, there's a fresh look for the 508, which gets a sharp interpretation of Peugeot's familiar design language. There are hints of the stunning shooting brake concept the firm took to the Geneva Motor Show last year, with similar vertical LED daytime running lights, narrow headlights, and LED ear lights integrated into a black bar that runs the width of the car.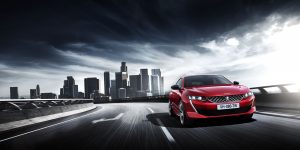 Inside, the mix of a premium feel and funky, modern design that's become a hallmark of modern Peugeots is present and correct. The new 508 gets the company's latest i-Cockpit features, including a leather-trimmed steering wheel, 10-inch capacitive touchscreen in the centre console, and 12.3-inch instrument panel.
Night vision is a newly added driver assistance feature, which is displayed in the instrument binnacle to highlight pedestrians and other obstacles when driving at night or in poor visibility.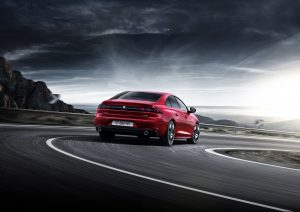 Jean-Philippe Imparato, chief executive of Peugeot, said: 'The all-new Peugeot 508 is finally here. After the success of our latest high-profile launches and our SUV offensive with the multi-award-winning Peugeot 2008 SUV, 3008 SUV and all-new 5008 SUV, with the all-new Peugeot 508 we carry the exact same ambition: to shake up the market with an outstanding new car that can compete with the best.
'And for the D-segment we are talking about the best car manufacturers in the world. The all-new Peugeot 508 is a perfect example of the ambition that we embody in everything that we do, continuing to establish Peugeot as the best "high-end generalist" car manufacturer in the market.'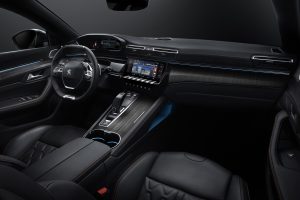 Pricing has yet to be revealed, but expect the entry-level model to start at about £26,000 – a fraction more than the outgoing model.
The new Peugeot 508 is making its public debut at the Geneva Motor Show next month and will be available to order from the summer.
MORE: JCT600's Bradford Peugeot dealership receives a revamp
MORE: Shirley wins poignant holiday to Vegas courtesy of Peugeot dealership
MORE: ASA rules against Peugeot over TV ad for 208
On Workshop: ClickMechanic expands career options with Mechanic in Residence programme