Britain's most profitable car dealers saw their combined earnings rise to £2.78bn in 2022, according to the Car Dealer Top 100, sponsored by Heycar.
Despite a tougher used car market, improved new car supply helped the UK's largest car dealers increase revenues to a staggering £73.7bn for the year.
In last year's list, which looked at figures for 2021, our Top 100 dealers generated combined profits of £2.6bn and revenues of £62.7bn. 
The results are analysed in detail in a special Car Dealer Live video, which you can watch above.
The research – compiled by UHY Hacker Young – reveals the most profitable car dealer in the UK was once again Arnold Clark, registering EBITDA earnings of £383.8m.

Arnold Clark turned over a whopping £4.9bn in 2022, but it did see operating profit drop to £190.7m. 
However, our research showed the car dealer group still managed to generate more than £1m of EBITDA profits a DAY.
Eddie Hawthorne, CEO of Arnold Clark, told Car Dealer: 'We're delighted to sit atop the 2023 Car Dealer Top 100 for the fourth year. 
'It really is a testament to the hard work and commitment that has been demonstrated by every employee in a very challenging year.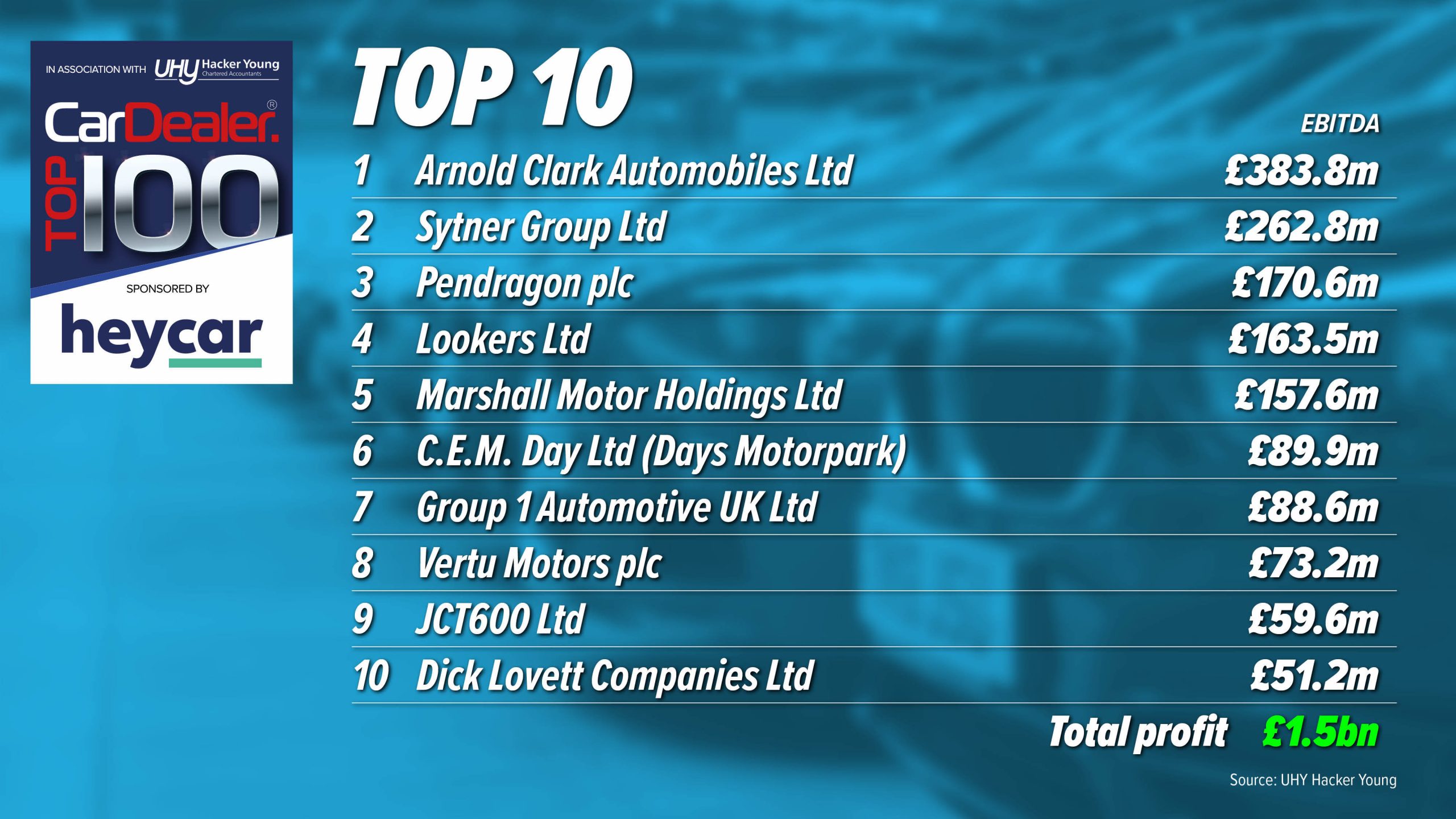 'As a company, we're always looking forward and we pride ourselves on offering the highest level of customer service all year round. The industry is evolving, and we're delighted to be leading the charge with exciting new mobility solutions still to come in 2024.'
The Car Dealer Top 100 uses EBITDA profit numbers to rank the list as it's the fairest way to compare these businesses like-for-like. 

The list is compiled using accounts filed for the car dealer groups with Companies House for 2022.
If operating profit had been the benchmark, Sytner – the hugely successful Penske-owned car dealer group – would have been number one with £198.1m operating profit. Its EBITDA numbers were less than Arnold Clark's, at £262.8m. 
Sytner were by far and away the largest dealer group by revenue, with a huge £6.8bn bought in over the year.
The most profitable used car dealer was Car Giant, ranked 26th in the list. It made £25.8m in the year.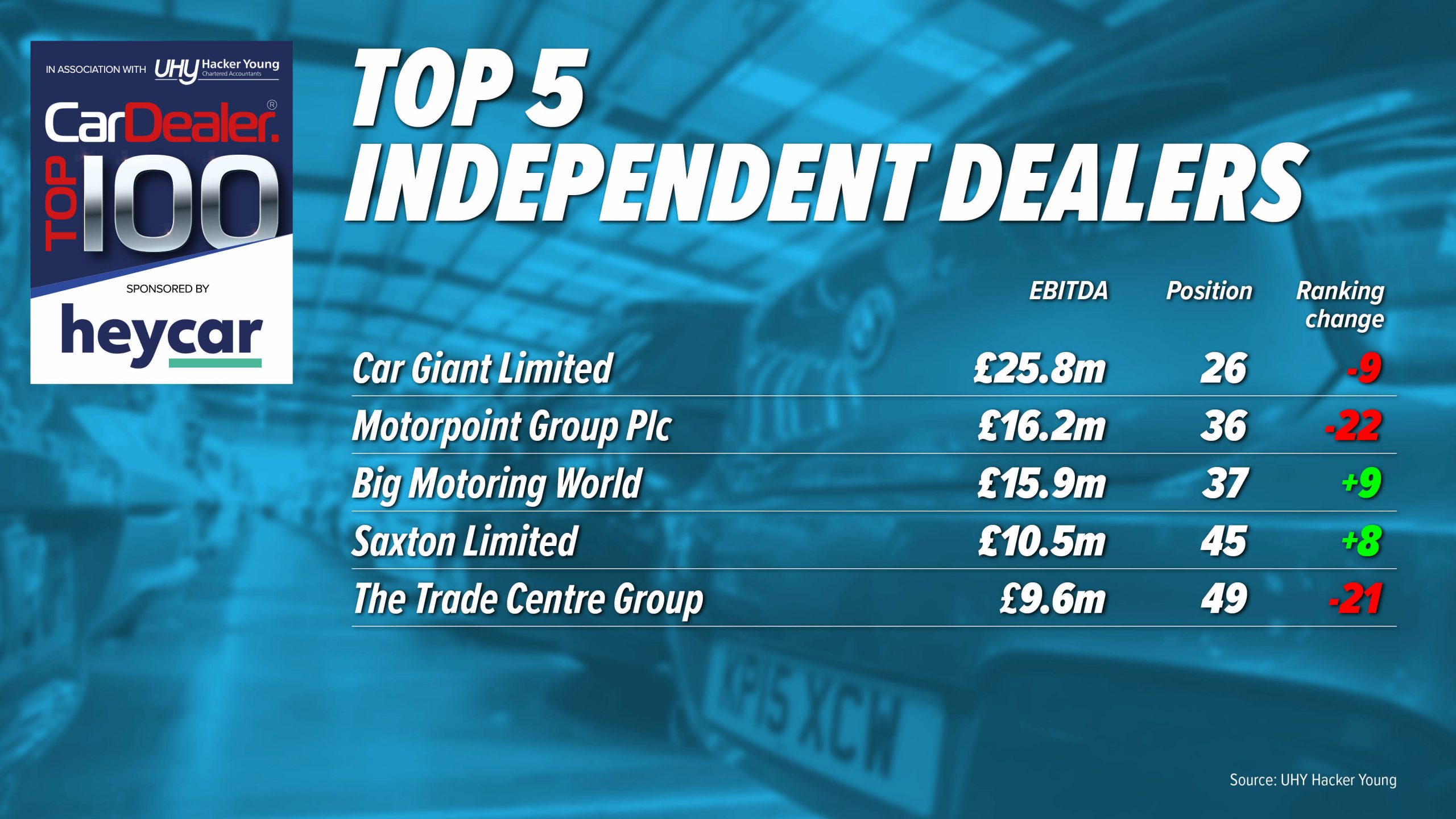 Staggeringly, the top 10 car dealers in the UK – which include Arnold Clark, Sytner, Pendragon and Lookers – accounted for 54 per cent of the Top 100's profit with £1.5bn of earnings to their name.
Looking at the top 10 – where two of the firms, Lookers and Pendragon, have been snatched from the stock market this year – there has been little movement.
Group 1 is a new entry this year, entering the top 10 at seventh, while Days Motorpark owners CEM Day and Marshall Motor Group have moved up one place each.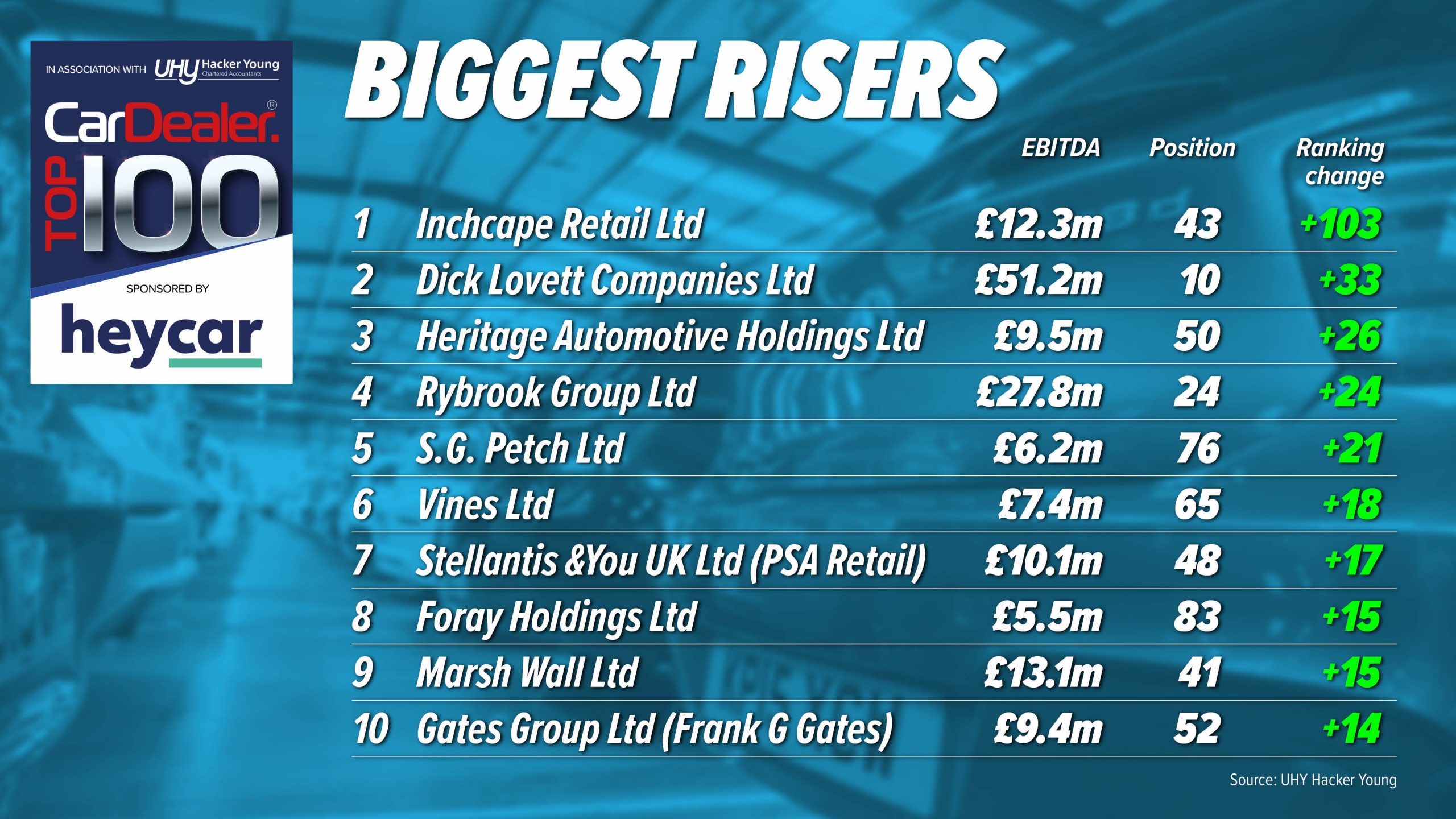 Vertu Motors was the biggest faller in the top 10, dropping three places to eighth with £73.2m of profit. JCT600 was down one.
The most notable riser on the list was Dick Lovett up a whopping 33 places to take a place in the top 10 at 10th with EBITDA of £51.2m. Inchcape rose from outside of the Top 100 
The worst performer – dropping 43 places to 95th on the list – was LSH Auto UK, the Mercedes Benz dealer.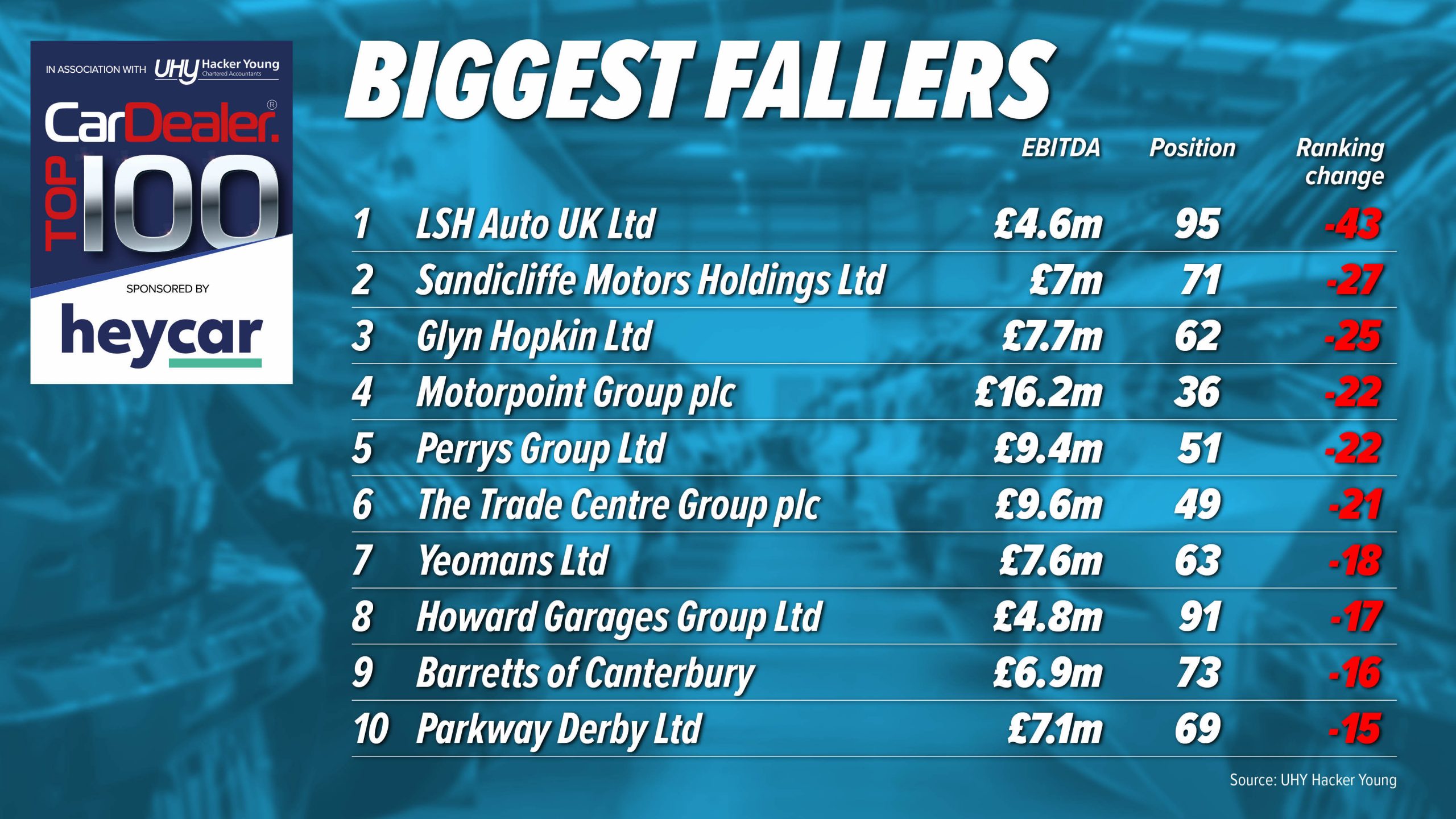 A spokesperson for sponsors Heycar said: 'The automotive retailers in the top 10 share a number of characteristics that contribute to their success – they are nearly all large, multi-franchise dealerships with great levels of vehicle choice that have high levels of consumer brand awareness and trust. 
'The other recurring theme is their investment in customer service. They employ experienced and knowledgeable staff who are committed to helping customers find the right car for their needs and budget. 
'Put simply, they appear to walk the walk when it comes to looking after the people who look after the people.'