LAWGISTICS, a legal consultancy providing specialist legal advice and support to a range of clients within the retail motor industry, will host a workshop on how to keep one step ahead of the consumer at CDX16. 
Alongside key industry names such as Auto Trader and CarGurus, Lawgistics will present a workshop on the Consumer Rights Act 2015 (CRA) and how it affects dealers' businesses.
When asked why the firm decided to present a workshop at CDX, Joel Combes, sales and marketing director at Lawgistics, said: 'Since the introduction of the Consumer Rights Act in October 2015 our legal helpline has not stopped ringing.

'It is clear this new law has created many question within our industry. With more than 1,600 motor trade attendees, CDX16 is a great place for us to provide answers to many of these questions and share some of the cases we have dealt with since these changes. '
What can you expect to takeaway from the workshop? Combes told Car Dealer Magazine: 'A better understanding of the Consumer Rights Act and how it affects their businesses.
'Our workshop will cover how to keep one step ahead of the consumer. With consumer rights seemingly ever increasing, it is vital for dealers to stay on top of the law.
'The Consumer Rights Act of October 2015, which introduced a number of changes including the much talked about 30-day right to reject, saw Lawgistics spend the months leading up to October advising dealers on how best to prepare for the changes and how to avoid dodgy consumer claims.

'Nona Bowkis will be discussing the key changes and bringing you right up to date with life after the CRA and its effect on the industry.'
Combes added: 'CDX is the perfect place to catch up with clients and meet many new faces to develop great working relationships. With CDX16 boasting to be even bigger and better, we think that both motor traders and their suppliers cannot afford to miss this one!'
Lawgistics will also have a stand in the 'Dealer Advice Centre' manned by two of the team's legal advisors who will be happy to answer any questions dealers may have.
Check out our video: 
What can I expect from CDX16?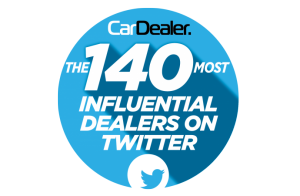 At CDX16, there will be 12 workshops for dealers to attend with hints and tips on how to improve business in a number of areas as well as keynote speeches and panel discussions with some of the biggest names in the motor trade on the Car Dealer Live stage. Speakers for the event are already confirmed as Twitter, Facebook, Google and Haymarket Automotive.
Car Dealer Magazine will also be announcing the winners of its acclaimed Twitter 140 Awards – with the gongs handed out by Twitter themselves – while the much-enjoyed Women In The Motor Industry (WITMI) session is back with a stellar line-up of panellists.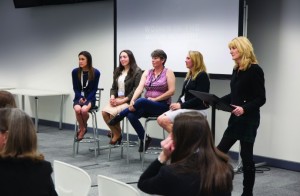 Can you really afford not to be there when your competitors will be?
Tickets to the event are FREE of charge and can be booked by clicking here.
Key features:
– More than 100 motor trade suppliers, making it the biggest motor trade Expo in the UK
– Even more workshops to help you learn new tricks
– The Top 140 Most Influential Dealers on Twitter and Women In The Motor Industry sessions
– A variety of inspirational speeches from leading keynote speakers
– The biggest names in the motor trade at manufacturer and dealer level on the Car Dealer Stage
– Networking opportunities at manufacturer dealer meetings
If you register for your FREE tickets today you'll get all the latest information about CDX16 as we release it and ensure you're on the guest list for the must-not-miss event of 2016.
MORE: CDX: Auto Trader workshop will focus on digital media in the dealership
MORE: CDX: GForces workshop will show you how to make a website a conversion tool
MORE: Ferrari frolics are on the horizon with Bangers4BEN 2016!
MORE: CDX16: 120 guests sign up for WITMI in its second year
MORE: Google and Facebook join our amazing line-up of speakers at CDX16